Transmission Replacement In Houston
If you suspect your transmission is on its last legs and your vehicle may need a transmission replacement in Houston, you need to take your vehicle to A Plus Transmission Specialists®. Here at A Plus Transmission Specialists® Houston, transmissions are all we do! We'll run a full diagnostic and electronic check up and let you know if you actually need a transmission replacement, or if the problems can simply be repaired. We've learned from our many years in business that a complete transmission replacement is rarely needed, the problems can simply be repaired at our shop in Houston. However, if your car or truck does require a transmission replacement, we'd like to share a few reasons you need to come to us and not some random auto shop who doesn't even specialize in transmissions
Transmission Replacement
With every transmission replacement by A Plus Transmission Specialists®, we ensure:
Individual Relationships

Friendly local environment
Local parts and service
Nationwide warranties
Fast turnaround time
Excellent customer service
100% Parts & Labor Warranty
Our Transmission Replacement Specialists Perform To A Higher Standard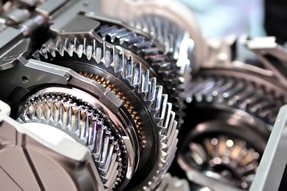 At A Plus Transmissions® Houston– we perform to a different standard. We work hard to not only get you back on the road fast, but are committed to handling your transmission replacement job with integrity and honesty. We've heard too many horror stories of transmission repair shops that over inflate prices or take advantage of people who are in a bind when their transmission breaks down. With over 30 years of wowing customers, you have our word that your transmission replacement with A Plus Transmission Specialists® Houston will be a good experience.