TRANSMISSION DIAGNOSTICS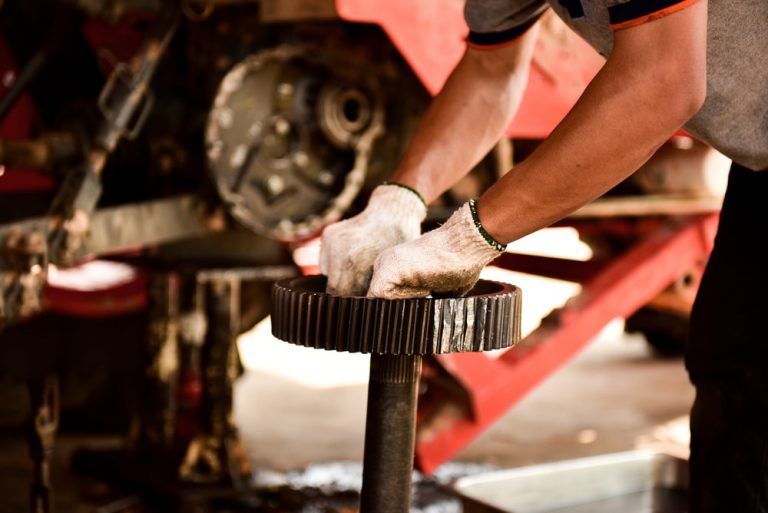 Maintaining and repairing today's complex transmissions needs professional transmission diagnostics with the proper tools and knowledge. Serving Houston since 1983, A Plus Transmission Specialists have the experience and equipment to accurately diagnose your transmission trouble. With stores throughout Houston, Austin and San Antonio, we are the largest and most reliable full-service transmission service in Southeast Texas.
PROFESSIONAL TRANSMISSION DIAGNOSTICS ARE ESSENTIAL
An essential mechanical part, a transmission's purpose is to transfer power from the engine to the drivetrain. As such, your transmission endures more wear than most other vehicle parts. That's why it's important to get professional transmission diagnostics regularly, and at the first sign of trouble.
Free 22-point transmission diagnostics and electronic scan
Foreign, domestic, automatic or manual, we diagnose and repair any transmission
Locations throughout Greater Houston, Austin and San Antonio
ATRA (Automatic Transmission Rebuilders Association) accredited
Experienced, trained and licensed transmission mechanics
FOUR SIGNS OF TRANSMISSION TROUBLE
Automatic transmissions
Automatic transmission issues may be subtle or obvious. However, if you notice these symptoms, call A Plus Transmission Specialists for transmission diagnostics and an electronic scan. Don't let a simple fix becomes a major repair.
Poor transmission performance

Transmission "slipping", rough gear shifts, shaking and poor acceleration are signs that your car needs attention. Schedule transmission diagnostics as soon as possible.

Fluid leaks / burning smell

Automatic transmission fluid (ATF) leaks are a common cause of transmission failure. Often the most obvious sign, a fluid leak needs transmission diagnostics and repair at once.

Strange noises

Do you get a queasy feeling, because you've never heard that noise before? Then it is likely an important symptom to note. Our free transmission diagnostics can pinpoint worn out parts and repair needs.

Transmission or Engine Warning Light

By itself, a warning light does not mean that you have transmission problems. However, if other signs are present, contact A Plus Transmission Services for transmission diagnostics. Never ignore an engine warning light.
Manual Transmissions
Awareness of poor performance, fluid leaks and strange noises also applies to manual transmissions. A dragging clutch and lack of power to your drivetrain is a serious safety issue, so slipping or lagging gears need immediate transmission diagnostics. If you are unable to shift gears at all, arrange towing to the nearest A Plus Transmission Services location.
THE TRANSMISSION DIAGNOSTICS EXPERTS SOUTHEAST TEXAS TRUSTS
All our A Plus Transmission Specialists locations have the tools and experienced mechanics to diagnose and repair any transmission. Whether you need transmission diagnostics for a cherished antique, your prized muscle car, or a factory-fresh model, A Plus Transmission Specialists can accurately find the problem. We also offer transmission diagnostics and repair services for computerized transmissions.
Find a convenient A Plus Transmission Services location near you with our store locator.